About Us
Meet Dr Tariq Javed
Our Dental Clinic is dedicated to providing the most up to date general dentistry, Oral & Maxillofacial Surgery, Orthodontic, Cosmetic Surgery, Dental Implants and family dentistry. Working As Assistant Professor in Oral & Maxillofacial Surgery Department in the University Medical & Dental College Faisalabad
Our Clinic has grown to provide a world class facility for the treatment of facility of facial fractures, Orthognathic Surgery, Odantogenic Infection, Odantogenic Cyst & Tumour, Oral Cancer, Laser Filling, Facial Swelling, Facial Pain, Wisdom Tooth Surgery, tooth loss, dental cosmetics and advanced restorative dentistry.
We are among the most qualified Oral & Maxillofacial Surgeon. We are among the qualified implant and Facial Surgery Treatment Provider in Faisalabad over 10 years of quality training and experience.
Our Advantages
Certified Dentist & Maxillofacial Surgeon
With over 10 years of dental experience and experience with Maxillofacial Surgery and Dental implants, we are experts in all facets of Maxillofacial Surgery and General dentistry.
Using Innovative
Technology
All our surgeries are furnished with state of the art equipment and maintained at the highest standards.
Guarantee Success
of Treatments
Most of our treatments are covered by a long term guarantee which will be discussed with you before beginning treatment.
Using Modern Techniques
We use recent techniques of all procedures so less morbidity and mortality
Success Stories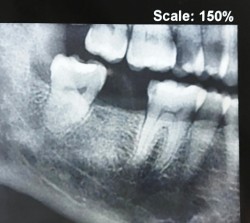 Oral Submucous Fibrosis (Nasiolabial Flap)
this patient was presented with limited mouth opening it was diagnosed as oral submucous fibrosis. it has 10mm mouth opening it was operated for oral submucous fibrosis using nasiolabial flap. now the patient has about 30mm mouth opening.
Our Team
Dr Tariq Javed
BDS FCPS (Oral & Maxillofacial Surgery)
Dr Tariq Javed
BDS FCPS (Oral & Maxillofacial Surgery)
Dentistry is a specialized branch of medicine that deals with prevention and treatment of conditions for the oral cavity. Within general dentistry, there are specialties such as orthodontics, pediatric dentistry for kids and families, oral surgery, and oral and maxillofacial dentistry.
For everyday needs, you will most likely be seeing a general medical dentist. You will typically need to go in every 6 months or so for professional deep cleanings by a dental hygienist. The dentist will then see you and examine your teeth to make sure no alignment issues are occurring. You will also be advised on how to maintain good oral hygiene habits to prevent bacteria colonization and infections such as gingivitis and periodontitis from occurring. Besides cleanings, different dental treatments include dental fillings for cavities and root canals. In the event that you have a dental emergency such as pain or injury to your mouth, contact your dentist immediately for treatment.
Dr Qurat Ul Ain
BDS FCPS (Oral & Maxillofacial Surgery)
Dr Qurat Ul Ain
BDS FCPS (Oral & Maxillofacial Surgery)
We provide cost-effective dental care including all general dentistry, specialty, and advanced dental services for children and adults who come to us from all walks of life and throughout the state and region.We know that a healthy mouth especially the teeth, lips and tongueis essential for speech and affects our ability to taste, chew, and digest foods. We also know that poor oral healthsuch as chronic inflammation from gum disease has been associated with heart disease, blockages, and strokes.
We provide team-based, comprehensive dental care for children and adults, including patients of all ages who are anxious or have an underlying developmental or medical condition that may add complexity to the management of their oral health.Patients with advanced oral health and care needs may be treated in our specialty or advanced care clinics.